Our mentors typically, have over 25 years of experience ranging from business leadership to entrepreneurship, and, in many cases with Fortune 500 companies. They have had exposure to the Indian business conditions as well as the clean energy space.
Some of the mentors supporting enterprises in this program are: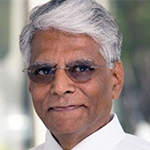 Arvind Deogirikar
Arvind Deogirikar has a background as a senior executive with extensive experience in the commercial software market in both large and small companies. He is a proven leader in forging corporate vision and accomplishing goals through the motivation and direction of others. His skills include understanding organizational needs, planning and executing strategic programs with attention to detail and accuracy. Working at companies such as Sun and Cisco, Arvind has strong technical understanding, blended with diverse business experience in Product Management, Marketing and Global Sales. A GSBI Mentor since 2008, Arvind has supported the investment raising and scaling work of social enterprises including Rangsutra Crafts (artisans in India), mPower Social Enterprises Ltd. (Bangladesh), and World of Good Development (supply chain transparency – Global).
---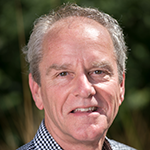 Bill Scull
Bill Scull is a strategic business leader and consultant with over 25 years of experience helping entrepreneurial companies craft effective strategies, create new products, and capture new market opportunities. Prior to his consulting practice Bill worked at HP, Apple, Tandem and Ilog and Sygate. He is a builder of marketing teams that differentiate their company, connect with customers and drive revenue growth. As a business coach, he mentors executives on how to raise funding and scale their businesses. As a GSBI Mentor since 2011, he has worked with enterprises including Empower Generation (clean energy – Nepal), One Earth Group Ltd. (clean energy – China), and Sarvajal (clean water – India).
---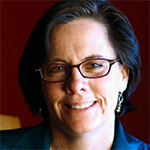 Tracy Weatherby
Tracy Weatherby is a strategic thinker focused on building real-world, sustainable businesses that make the world a better place. Her deep understanding of customer needs, a desire to solve big problems, and an insatiable curiosity allow her to be a quick study in any new business. Tracy creates actionable business & impact models that scale. A skilled collaborator, she brings together people from diverse cultures and different levels of experience into cohesive teams and builds long-term relationships & connections. Before founding her own firm Tracy worked at Apple, Momenta and CD-ROM publisher Vicarious. Through her firm, Active Ingredient, Tracy has worked with over 100 social entrepreneurs, start-up clients, and large organizations to create long-lasting solutions & great companies. As a GSBI Mentor and Executive Fellow since 2011, Tracy has worked with enterprises including Kopo Kopo (financial services – Kenya) and Sustainable Health Enterprises (health – Rwanda).
---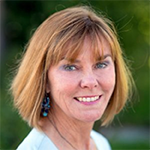 Pamela Roussos
Pamela Roussos has worked with and for early stage software companies as a business and marketing strategy leader, helping founders create, refine, and execute their business strategy and go-to-market plans. She has over 20 years of experience growing teams and delivering products for both large and start-up software companies, working in various managerial capacities as business unit manager, vice president of marketing, COO and CEO. Some of the companies Pamela has worked with include: Amdahl, Pure Software, Rational Software, 555-1212.com, Consera, Zend, and AppFirst. Pamela has been a mentor for the GSBI since 2008 and in 2014 took on a fulltime role as the GSBI Senior Director. She also serves on the board of Pact, an international NGO that benefits communities by promoting healthy lifestyles, decent livelihoods, and sustainable natural resources. Pamela also serves as board chair for Livelyhoods, an organization that creates jobs for youth in slums. Some of her mentees include: SAMRUDHI Microfinance (financial services – India), Avani (artisans – India), MAARDEC (inclusion – Nigeria), Paradigm Initiative Nigeria (livelihoods – Nigeria), and World Wide Hearing (inclusion – Global).
---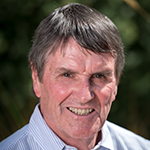 Michael Wray
Michael Wray worked at senior levels for over 25 years with global corporations, including Sun Microsystems, TI, Caterpillar and United Technologies. Responsibilities included engineering, R&D, marketing, sales, project management and M&A. Based in the USA, UK, France, Switzerland, Italy and Iran, he did business in Asia, the Middle East, North Africa and Latin America. He has been involved in the development of Social Entrepreneurs since 2004, performing extensive consulting work with SMEs in India, Nepal, and the Philippines aimed at improving the livelihoods of individuals, families and small cooperatives, mostly in poor rural areas. He has mentored companies including Jaipur Rugs (artisans – India), Rags2Riches (artisans – Philippines), Backpack Farm (agriculture – East Africa), Rangsutra (artisans – India), Avani (artisans – India), iKure Techsoft (health – India), Centro Community Partners (Global).
---
Pradeep Jotwani
Pradeep Jotwani most recently served as Senior Vice President of the LaserJet and Enterprise Solutions global business unit at Hewlett-Packard (HP), where he spent most of his professional career. Pradeep held several earlier roles within HP, including SVP of the Printing Supplies Business, and President of HP's Consumer Business. Outside of HP, Pradeep served as President of the Consumer Business at Eastman Kodak and worked as an operating executive at Vector Capital. He has also served on the Boards of several public and private companies including RealNetworks, ACCO Brands and Printronix. In addition, he has served on the Advisory Board of the Markkula Center for Applied Ethics at Santa Clara University, and the Board of Trustees of the Crystal Springs Uplands School. Separately, Pradeep is a Senior Fellow at the American Leadership Forum, Silicon Valley and was a Leadership Fellow at Stanford University's Graduate School of Business. Born and raised in India, Pradeep earned a degree in Mechanical Engineering from the Indian Institute of Technology, Kanpur, a Master's in Industrial Engineering from the University of Wisconsin, Madison and an MBA from Stanford University's Graduate School of Business. Pradeep has mentored Koe Koe Tech (ICT – Myanmar).
---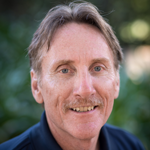 John O'Keefe
John O'Keefe has over 30 years experience as an entrepreneur and executive having worked for Fortune 500 companies, mid-sized companies as well as several start-ups. He was the co-founder and CEO of Correctional Communications Corporations (CCC) and is the co-founder of BioSolve LLC, a water remediation solutions company. He has served as Vice President at Securus Technologies, T-Netix Inc., US Commercial Telephone and Peoples Telephone Company. John's core expertise includes managing operations, sales, marketing, budget forecasting and analysis, and regulatory affairs. He has worked with social enterprises in India, Mexico, and East Africa. Some of the enterprises he has mentored are Jibu, Prospera, ESSmart Global, Livelyhoods andUrjas.
---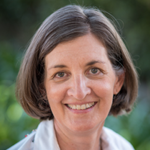 Lynne Anderson
Lynne Anderson has over 20 years experience as an environmental and business sustainabilitymanagement professional with expertise in projectmanagement and strategic environmental analysis,sustainability, compliance, and accounting.She has an extensive and broad-basedindustry experience in aerospace, steel, auto,electronics manufacturing, and medical sciences with excellent team building, mediation, and executivepresentation skills. Her specialties include environmental, carbon and energy metrics, ISO 14001 and OHSAS 18001 systems, regulatory analysis for climate, air, water and waste, and , training and development. As a GSBI mentor since 2011, Lynne has worked with enterprises including Pollinate Energy (India), PACE MD (Mexico) and MTTS (Vietnam).