Our advisory committee members have in-depth experience in sustainability and finance. They support and assist the project team to focus on the goals of the program and find innovative opportunities to achieve them.
---
Harvey Koh
Harvey Koh has over 16 years of experience across strategy consulting, venture philanthropy, and global development, and is a co-leader of the Inclusive Markets approach area at FSG, a mission driven consulting firm that provides a combination of customized consulting services, powerful ideas, and learning communities that help foundations, businesses, non-profits, and governments around the world to reimagine social change.
Harvey specializes in entrepreneurial management, venture philanthropy, competitive strategy, marketing strategy, social change strategy, social impact and performance measurement.
Based in Mumbai, he focuses on working with both donors and companies to develop and scale inclusive business models that benefit the poor. He has worked across the housing, water, and healthcare sectors in India, working closely with institutions such as the Michael & Susan Dell Foundation, Omidyar Network, and the Bill & Melinda Gates Foundation. He also directs the research and advocacy agenda of the Inclusive Markets area in FSG, which aims to advance broader thinking and practice in inclusive business and market-based solutions in development, with a global perspective. He is also a board trustee of the Social Innovation eXchange (SIX), the world's primary network focusing on social innovation. He has also written for publications including the Stanford Social Innovation Review, Alliance Magazine and Forbes.
Until 2014, Harvey was a co-leader of Monitor Inclusive Markets (MIM), a social action unit of Monitor Deloitte. There he co-authored reports such as From Blueprint to Scale (2012), which identified the Pioneer Gap phenomenon, and Beyond the Pioneer (2014), which makes the case for the practice of 'industry facilitation' to help new models overcome barriers to scale.
Prior to MIM, Harvey was the founding head of investment at Private Equity Foundation (now Impetus-PEF), a London-based venture philanthropy fund established by leading PE firms. He has also worked with The One Foundation and New Philanthropy Capital. Previously, Harvey was a consultant at Monitor Group where he led competitive and growth strategy for multinational clients across industries including airlines, banking, consumer goods, hospitality, and life sciences.
He has a M.A in Lands Economy from the University of Cambridge (Cambridge, UK).
---
Marc Van Den Berg
Marc Van Den Berg is a Partner at DBL Partners, a venture capital and impact investing firm that invests in companies in cleantech, information technology, sustainable products and services and healthcare. Their double bottom line investment strategy is to invest in companies that can deliver top-tier venture capital returns (first bottom line), while working with the companies to enable social, environmental and economic improvement in the regions in which they operate (second bottom line). The firm has invested in a wide range of successful portfolio companies, including Pandora Media, SolarCity, Tesla Motors, Revolution Foods and SpaceX.
Marc Van Den Berg is also a General Partner at Technology Partners and is on the board of Akros Silicon, Kaiam Inc. and ZincFive. His venture investing career began early last decade where he spent 6 years as a Managing Director at Vantage Point Capital also focused in energy and advanced technology investments. During Marc's 10 years in venture investing he has backed numerous successful companies in the material science and energy efficiency landscape such as Bridgelux, Amprius, iWatt, Senergen Devices, Switch Lighting and Angstrom Power.
Prior to his venture capital career Marc spent 25 years in both venture backed start-ups and multinational public companies in Silicon Valley and internationally, that included: Director of Engineering in the 1980's at XMR Inc., the world's foremost Excimer laser company (1990 M&A), COO at Purus Inc. an advanced water purification company (1995 IPO), VP/GM at Microbar Inc. an advanced semiconductor equipment manufacturing company, (2012 M&A) and VP/GM at ATMI Inc. a global, publically traded, advanced semiconductor/bio-tech materials company.
He has held numerous director positions at semiconductor and clean energy companies and enjoys assisting entrepreneurs in their quests to grow exciting new companies.
Marc is a graduate of Santa Clara University with a degree in Electrical Engineering with an emphasis on high energy physics. He is active at Santa Clara; serving on the board of the Business Schools accredited Center of innovation and Entrepreneurship. He was also recently selected to be an Executive Director of Santa Clara's Engineering school after serving for many years on the schools Industry Advisory Board.
---
Padu S Padmanabhan
Padu S Padmanabhan has spent over three decades devoted to sustainable development and energy conservation. At various periods of his career, he has been with the World Bank, USAID and agencies of the Government of India (GoI) playing lead roles in the planning, designing and implementation of numerous alternative energy and energy efficiency programs.
He is currently a visiting researcher with KAPSARC in Riyadh, Saudi Arabia. Before this, Padu was the Program Manager and Sr. Energy Advisor with USAID for 13 years, where he led the design and implementation of programs on power sector reforms, regional energy integration, clean energy and rural energy access projects including the establishment of national and regional centres of excellence in energy management and efficiency in South Asia. From 1993 to 1999, he was Sr. Energy Specialist with the World Bank where he planned, designed and implemented alternative energy programs. He has planned and executed energy management and training projects for India with USAID and provided technical assistance to the World Bank in the planning and design of demand side management strategies. He was also the Deputy Director Fuel Efficiency of the National Productivity Council and is the founder member and mentor of the Indian Alliance for Energy Efficient Economy.
Padu has authored over twenty publications on sustainability across sectors such as clean energy, energy efficiency and climate change as well as on partnership models to achieve clean development. He has received numerous rewards including an award from USAID, the World Clean Energy Award for global recognition in advancing energy efficiency and renewable energy, an All India Power Award from the Council of Power Utilities for his contribution to power sector development and energy efficiency in developing countries and a Hall of Fame Award from the Indian Green Building Council for his pioneering contribution to the Indian green building movement.
Padu is a Mechanical Engineer from the University of Madras with a Post Graduate Diploma in Fuel Efficiency Engineering. He won an Italian Government scholarship and got his diploma in energy from Industriale Reconstruzione Institutio in Rome and a Diploma in Energy Management from the International Vocational Training Center in Turino, Italy.
---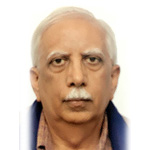 Rakesh Rewari
Rakesh Rewari has over three decades of experience in financial institutions, banks, NBFCs and venture capital funds in credit, venture capital, impact investment, incubation financing, guarantee funds and policy initiatives for the MSME sector. He is a member of the Board of Directors of Global Impact Investing Network (GIIN), NY, USA which focuses on increasing the scale and effectiveness of impact investing. He has been appointed by the Government of India as a member of Board of Trustees of Credit Risk Guarantee Fund Trust for low income housing . He is an independent Director on the Board of Jainsons Finlease Ltd (Intellegrow) which provides flexible finance including venture debt to enterprises seeking to create social and environmental impact. He is Chairman of the One Time Settlement Committee set up by TIFAC, Department of Science & Technology, Government of India. He is also a member of the Apex Committee of BIRAC set up by Department of Bio Technology and a member of the Investment Committee of IAN Fund. He has also been on the Governing Councils of the incubators at IIT Delhi and IIT Kanpur.
From October 2006 to August 2011 he was Deputy Managing Director and Member of Board of Directors of SIDBI an apex Institution for promotion, development and financing of MSME sector in India.
From 1996 to 2000 he was in the Venture Capital Department of SIDBI where he formulated and implemented the strategy for venture capital for SMEs including the fund of funds approach. In 2000, he was deputed by SIDBI as CEO to set up a subsidiary (SIDBI Venture Capital Ltd). He has experience in full venture capital cycle including fund raising, regulatory approvals, due diligence, investment, monitoring and exits.
From February 2012 to May 2014, Mr. Rewari worked as an Expert in National Innovation Council to provide expertise for setting up the India Inclusive Innovation Fund which would provide venture capital to innovative projects which would benefit people at the bottom of the economic pyramid.
He holds a Bachelors in Mechanical Engineering from IIT Delhi and an MBA from Faculty of Management Studies, University of Delhi.
---